Reiki for pain
As well as mental and spiritual healing, Reiki also helps to heal physical pain. Reiki for pain can be used as a complementary therapy for your body pain. So, if you fancy Reiki for physical relaxation.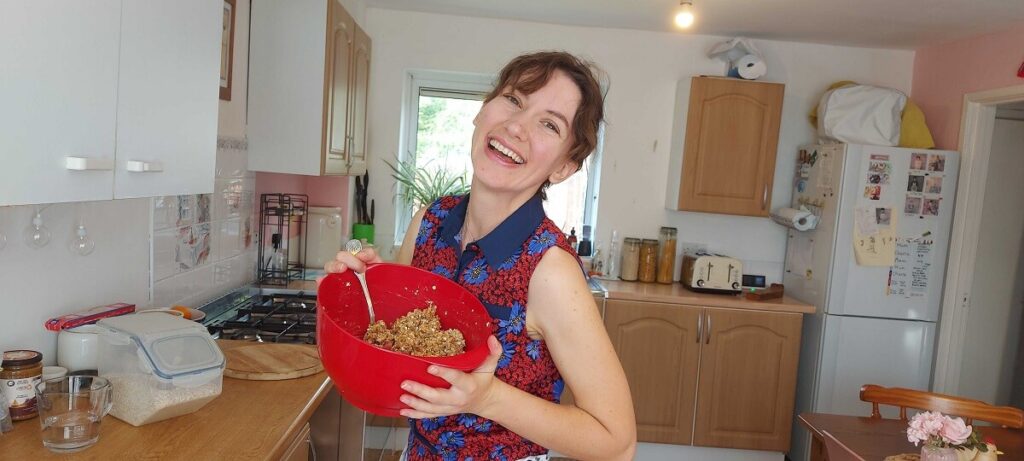 You can come to Reiki Doncaster for the pain in your body.
The point of Reiki is to relieve and reduce stress in your body so that you can focus on the healing side. Not just the coping side.
I send healing energy throughout your body so the emotional distress in your body can decrease. Helping your body bounce into a healing state.
By healing emotional distress, pain perception reduces. And this is how Reiki is meant to treat pain.
On a quick note, Reiki is a complementary therapy. It is not used to replace any medication. Reiki is here to help us relax, balance, and harmonise.
As we know, stress in the body can make a pain worse. So, by relaxing the body we can ease the pain, if not a little. This is where Reiki comes in. Reiki is directed into the body to relax it.
Once the body relaxes, it can start to ease pain. Along with other anxieties, fatigue, apprehensions, and tensions that don't do it any good.
Therefore, being in a safe, stable environment is good for any person that is struggling with stress and other concerns around it. This is where Reiki works best. A Reiki master han help you with headaches and migraine as well as other pain issues.
Reiki Doncaster does the best to give clients a snug, relaxing area for their Reiki sessions. A positive change of space can be the starting point to another outlook. If you can't travel to me. I also offer distance Reiki Healing.
Reiki Doncaster – Pain management
Being in a supportive and stress-free atmosphere can already start the healing process. It can at the very least make clients less anxious if it is their first time having a Reiki session.
I really want my home to be as comforting and tranquil as possible so we can enthuse the right vibe to start easing your hurting and break out of that pain cycle.
You need some alternative pain relief along with your regular medication. Reiki is there for you. Reiki Doncaster gives a calm, serene place that you can relax in.
No pressure or stress, Reiki is here to relieve your pain in the best way possible. Sometimes this includes unblocking the Chakras.
Consultations happen just before and after your Reiki session We talk about what you want from that session that day. This can change throughout your sessions (if you decide to have Reiki regularly) and doesn't have to stay at the same goal each time.
Reiki is a flexible healing benefit designed to fit around your schedule and life. It is fitted around your needs and what you want out of your session.
Which is often to help with your pain.
But at the end of the day, each Reiki for pain session will help you to help you relax on all mental, physical, and spiritual levels. Reiki can help anger and it will sort out what's going on inside you. Reiki will help you to rest, ease pain, and more. Whatever your request, Reiki can help.

How does Reiki help my pain?
Reiki can help you in many ways. Reiki is connected through the practitioner or Reiki Master to you. You have full control of how the Reiki healing session goes. As a Reiki healer in Doncaster, my main concern is you.
If you find you are nervous Reiki will focus on helping you to relax. When you are in a healing state when you 100% accept the Reiki can the whole healing process to take place. It will.
Usually by the second and third session you really see the full aspect of the Reiki healing.
Once the tension has flowed out of your body Reiki likes to you to be in a relaxed state. The mind can just remain turned off from the body with the spirit body absorbing the Reiki energy without any resistance.
You may even fall asleep after a few sessions. This deeper relaxation really and pinpoint the pain areas, to focus the energy in would.
When we live with pain daily it can start to affect the mind. Mental health is just as important as physical health. When we start to become worn down with pain it can make us grumpy and irritated.
It will leave us short tempered and sometimes depressed. Reiki can help depression. We start to comfort eat and drink and things can scale out of control.
Also, the effects on our love's ones can change the energy in the house. With moods dipping and low it can feel like the end is never in sight.
What happens during a Reiki treatment
Reiki Doncaster can offer another way, a new choice that you may have not even thought possible.
Therefore, being a non-invasive treatment, you simply lay down on the Reiki table for 60 mins or sit in a chair wrapped in a soft blanket. You may see colours, sense different feelings of tingling and warmth.
Reiki does not increase pain or worry, but instead gets to the root of the problem.
Sometimes I will see and feel dips in your energy levels over your body. I like to focus more of the Reiki as these points are weaker.
By the end of the 60 mins Reiki treatment. I will scan back over these areas to see if the energy has regained its healthy levels.
Above all, we will talk through these energy levels together after the treatment has finished. During the session I like to keep talking to a minimum and mostly silent (unless you need to tell me something of course).
I do cover all these things on your first visit to Reiki Doncaster, as Reiki requires a lot of concentration, sometimes your energy level out and rise to where they are supposed to be as they may have needed a little top up.
But mostly if it's your first Reiki sessions we may need to work a little longer on these areas next time.
Reiki energy work
When some parts of us have a weaker energy around them, we may need to build your health up in these parts. This is perfectly normal for painful areas of the body and energy system.
As we feel lower in energy our bodies work that much harder, Reiki for pain helps to give it a massive boost like taking your vitamins.
In other words, getting the right amount regularly is necessary for healthy body and mind.
In conclusion, Reiki for pain is a dedicated practise to women all over Doncaster.
Reiki Doncaster you tube channel